I got this guitar for product review. I felt excited for my kids because it will be their first time to learn some guitar basic lessons. I heard that taking a guitar lesson with a teacher is a little bit hard and expensive so I went to this option that it's a kit and your kids can learn at home. It's neat because it has a chordbuddy device that attaches near the nut and will aid the learner to press the G,D, C and E minor chords. We all know that it's hard for the fingers to press the strings if you're a first timer, how much more for kids. He enjoyed playing kids songs with 1 or 2 chords and 2 basic strumming.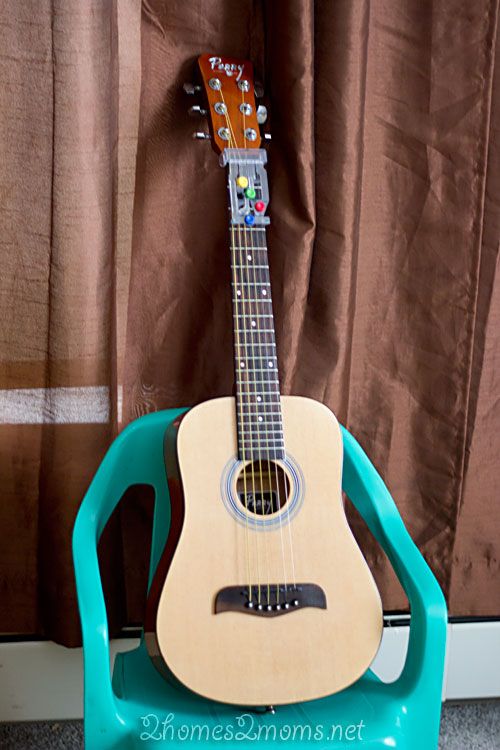 This kids guitar is half the size of an acoustic guitar.
It came along with this guitar tuner, pick, tool, songbook and DVD for the lessons.
How about you, have you learned how to play a guitar before? Did you took a guitar kit too?